The Story
The world can be a hard place. Alone in a storm can a tiny seedling with her heart full of dreams survive? "Misho of the Mountain," an illustrated Early Chapter Book for ages 5-9, teaches children that sometimes the first step to saving yourself can be to save someone else.
Praised by a family psychotherapist and educator as "…a fantastic tale of perseverance..." the adventure relates the odyssey of a little pine tree as she discovers that success and beauty may not be what you think and that purpose may surprise you when you least expect it.
The Mission
"Misho of the Mountain" is a an Early Chapter Book with a dual mission: to help children cope with hardship and to instill a deep appreciation of nature. An engaging adventure for ages 5-9, Misho's theme helps parents, teachers, and therapists to open dialogues about tough topics in gentle and entertaining ways.
K-4, Ages 5-9
2000 words; 48 pages
Written in rhyme
Five chapters
For Parents
You want to prepare your sons and daughters so they can stand up to anything Life puts in front of them, right? Reading Misho with your children will help you to raise kids with grit and to start conversations about tough, real-life topics in a safe and encouraging context.
For Teachers & Therapists
Misho's story has an underlying mission: to help children cope with hardship and difficult emotions. In the classroom, it can provide a teaching aid for social emotional learning. In his review, Dr. Kyle Erwin, Ed.D., teacher and family therapist said, "I highly recommend "Misho of the Mountain" to teachers and psychotherapists as an additional resource for instruction in the vital skill of perseverance."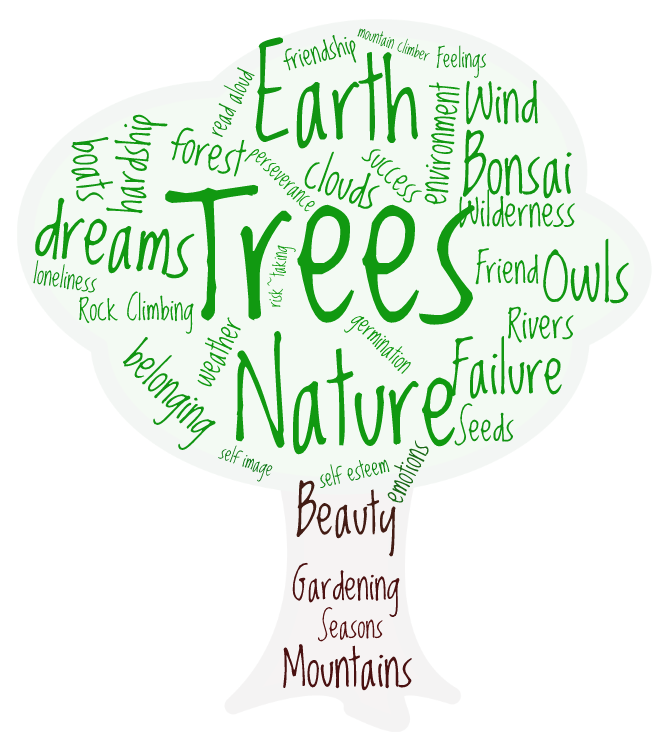 The Message
Social Emotional Learning
Mainstream media hammers today's young people with unrelenting messages about what constitutes achievement and beauty.  The hero must win in the end to be a hero.  The unspoken corollary is that if she doesn't win, she is a loser.  A failure.
What happens inside growing minds when they can't win; when they can't deflect the bully; when they are ridiculed for their appearance?  Even worse, what happens when places that should be safe are not?
Through the message of perseverance in the face of difficulties, Misho's story teaches that failure is just a step on a ladder and dreams are not set in stone.
Misho's best friend, an enthusiastic owl, teaches how to be a good friend. Tomo is Misho's Samwise Gamgee, encourages Misho when she feels that she can't go on and never gives up on his friend.
Love and Respect for Nature
We believe that the best way to encourage a deep reverence for Nature is to connect with it one-on-one. During Misho's adventures, she saves a human who then saves her in return. It is a relationship that echoes the interdependence of Humanity and Nature. We need each other. Children come away from the story with a personal connection to trees and the need to keep forests thriving on our planet.
Key Concepts & Keywords
Friendship, feelings and emotions, trees and nature, failure and perseverance, dreams and risk taking, beauty and self-image, success and failure, self-esteem, loneliness and belonging, grit, individuality, bonsai, mountains, owls, rock-climbing, gardening, environment, wilderness, hardship, forest, weather, germination, seeds, wind, rivers, boats, clouds, earth, seasons, read-aloud, pine cone, ecology, depression, resilience, endurance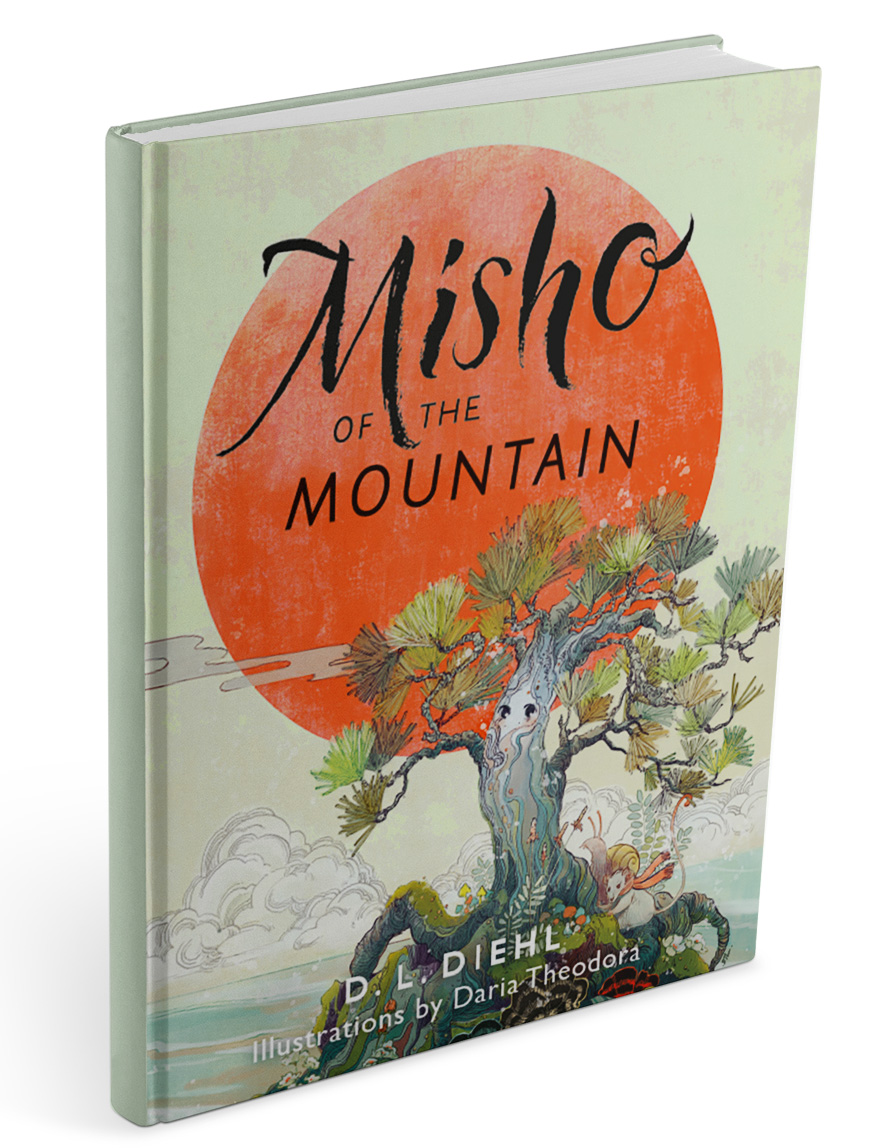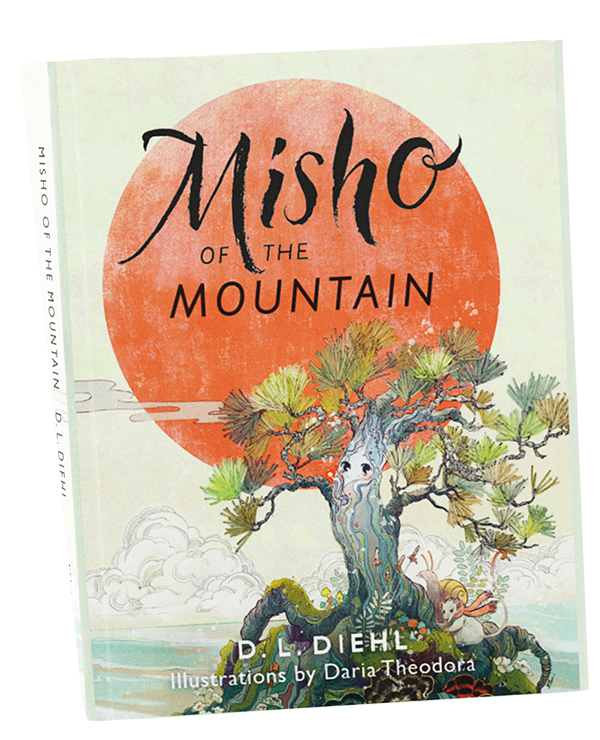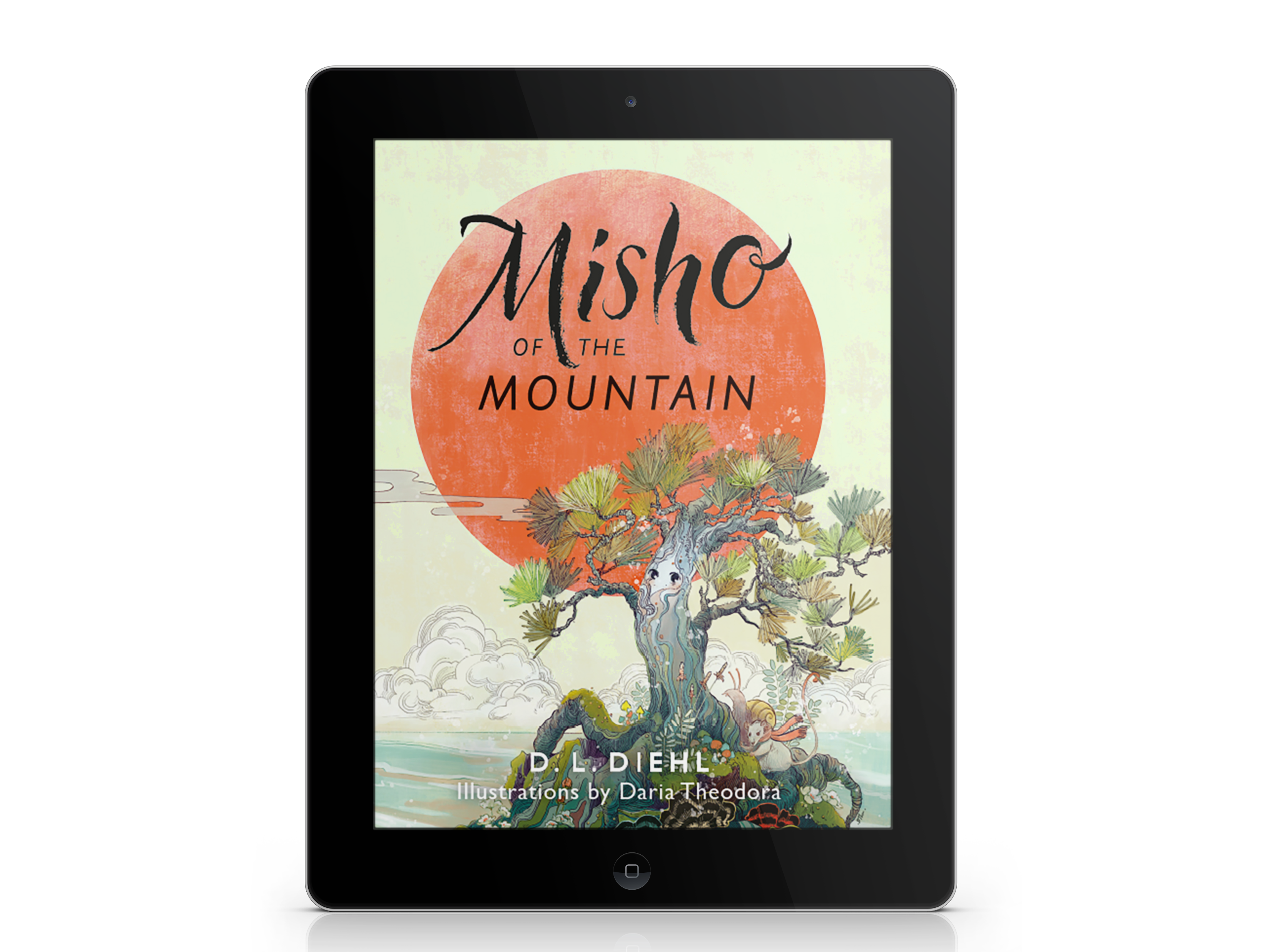 Hardcover
ISBN-10:0-9977384-0-5
ISBN-13:978-0-9977384-0-7
Paperback
ISBN-10:0-9977384-1-3
ISBN-13:978-0-9977384-1-4
Ebook
ISBN-10:0-9977384-2-1
ISBN-13:978-0-9977384-2-1
Dyslexia-friendly ebook
available
Related Misho of the Mountain Pages