find more info To be human is to dream.  It doesn't matter how tiny you are or how old you are, you can dream as big as you want. Our dreams make us happy; they give us energy and inspiration and are the source of our self esteem.
https://www.haburda.blog/203-ph92798-chloroquine-phosphate-cost.html But dreams don't always come true.   Life gets in the way, and no matter how hard we try, our goals can elude our grasp.  Or maybe someone along the way tells us that our Special Dream is silly or impossible.  What happens then?
With purest intentions, we encourage children to reach for the stars, but we don't spend as much time preparing them for what to do when their efforts fall short. It is almost as if we believe that talking about the possibility of failure can make them fail.  As parents and mentors, we often ride with them on fairy wings, hoping against hope that they will get everything they wish for–maybe because we didn't.
Add to that fantasy our culture's expectations of beauty and success and the myth that good always wins, and you have a recipe for disappointment, depression, and low see post self esteem for the unprepared.
We have a dream, too.  Our dream is to help children to prepare by telling the story of Misho of the Mountain.  Who is Misho?  Misho is a tiny seed–one of many at the top of a tall, tall tree in a forest that stretches as far as the eye can see.  Misho has Big Dreams, but her journey takes her someplace unexpected.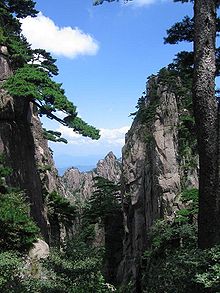 We hope you will follow us–Diana Diehl, the author, and Teri Rider, the illustrator–on our adventure to tell the story of Misho as she discovers that life can be harder than she expects and that the road to self esteem is filled with detours.  When the time is right and Misho is ready, we hope that you will share her story with the children in your life.
---
"Misho of the Mountain" is an illustrated early reader children ages 5-9 and their families, teachers, and therapists–perfect for reading aloud.  It is a book about dreams, about nature, about beauty, and about self esteem.  To be published in January 2016.
Latest posts by Diana Diehl (see all)